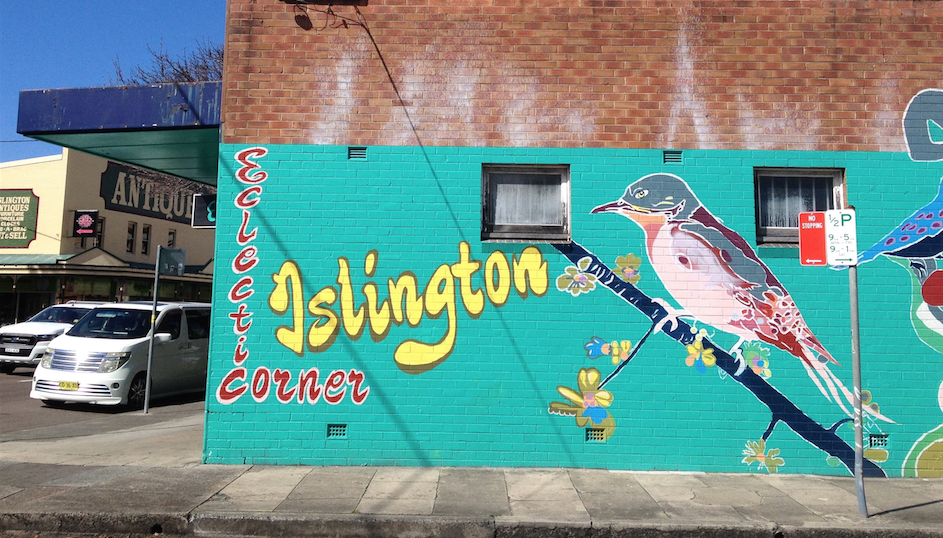 We think that one of the best things about NewSA is how close we are to the best parts of Newcastle. This series of blog posts is about helping you discover the neighbourhoods that make up Newy, one by one. First up: Islington, right on NewSA's front doorstep. 
Centred around a stretch of Maitland Road that connects Tighes Hill to Hamilton and the Newcastle CBD, for a long time Islington felt like part of a journey and not a destination – but that's definitely not the case any more! A short, tree-lined stroll from our Tighes Hill accommodation, this little suburb is full of funky, eclectic shops, cafes and bars.
Coffee fiends can't go past Suspension Espresso at the end of Beaumont Street – it's some of the best brew in Newcastle, served up in a relaxed, welcoming setting, perfect for a morning or study… or people-watching. If you're more of a tea drinker, Madame Mo's on Maitland Road has you covered. They have a huge range of teas as well as a selection of dumplings and brunch on weekends. They also stock a range of frozen yum cha favourites for you to take home. The Tailor's Workshop is a relative newbie to the region, but it's another option for excellent coffee, and delicious, meditteranean-inspired meals.
Islington is becoming quite the shopping destination as well, with Yardsale offering a hand-curated range of fashion and homewares, Hide + Seeker specialising in vintage frocks and bespoke leathergoods and Stoned Saint Moon's dedication to vintage, designer and everything in between. And if you're looking for something more cheap and cheerful, Newcastle's op-shopping is second-to-none and Islington Vinnies is no exception. You can pick up everything from clothes to books to homewares to furniture and appliance.
If you enjoy the great outdoors, Islington Park offers plenty of spots to chill out in the sun with a book. There's also a state-of-the-art kids playground, a skate bowl, picnic areas, and two BBQ areas for public use. At the northern end of the park you can find the beginning of the Throsby Track, which runs along Throsby Creek – it's perfect for walking, running or cycling and can take you all the way into the Newcastle CBD. The council has also installed a selection of body-weight-driven workout stations along the track for an extra challenge!
At night, Islington quietens down… mostly! The Small Ballroom is one of Newcastle's newest and most exciting venues, hosting indie, rock and alternative acts from Newcastle, Australia and beyond! And the best bit is if you're staying at NewSA you're just a short stumble from home at the end of the night!