The days are getting longer, the sun is shining more and the flowers are in bloom, which can only mean one thing: Spring is here! With it's perfect location surrounded by beaches, harbour and bushland, Newcastle is an outdoor town, and Spring is the perfect time to get out and explore. Here are our top five things to do in Newcastle now that the weather is warming up.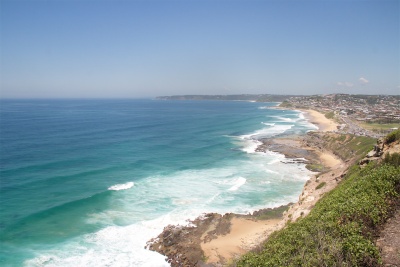 1. The Coast Walk
Grab your walking shoes, a hat, a camera and some water, and explore Newcastle's coastline. If you're feeling energetic, start at the breakwall at the North end of Nobby's Beach, follow the path along Shortland Esplanade past the baths to Newcastle Beach, then head through King Edward Park, enjoy the magnificent views of the Anzac walk and keep going past Bar Beach and over the hills to Dixon Park and Merewether… and then back again! If that sounds exhausting, never fear – you can do any part of this route and we guarantee you'll be blown away by the views, and there are plenty of places to stop for a coffee or a snack on the way too!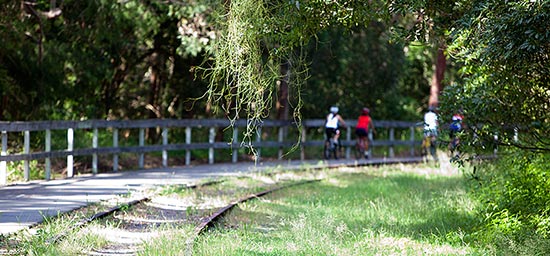 2. Ride the Fernleigh Track
Once a part of what was Newcastle's extensive rail network, the Fernleigh track is 15km of sealed, easy track, running from Adamstown to Belmont through beautiful bushland. You wouldn't know you were ten minutes away from the centre of a major city! Stop in at the Fernleigh Cafe before you head out for a snack or some take-away, or have lunch by Lake Macquarie at the other end, and don't forget to snap a photo of the iconic Fernleigh tunnel. (Image: newcastle.nsw.gov.au)
3. Visit the Obelisk
Unsurprisingly, the highest point in Newcastle has some amazing views of the coastline and city. Pack a picnic lunch (there's not much nearby) and take a camera – it's a short but steep walk from the centre of town, and a picturesque spot to spend a couple of hours. Be warned: it can get breezy!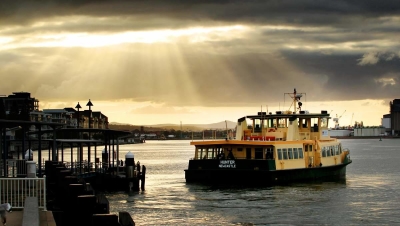 4. Take a Ferry to Stockton
Even Newcastle locals forget about Stockton. Just across the harbour, it's a beautiful beachside suburb with a couple of great cafes, pubs and parks, as well as an amazing beach and it's own breakwall for those looking for more of a walk. You can drive there, if you have a car, but we think catching the ferry is an essential part of the experience. It runs from the Foreshore every half hour and only takes about ten minutes, but you get to see Newcastle from a whole different angle.

5. Hit the markets
Between Olive Tree, Hunt + Gather and the Farmers Market, Newcastle is a market town. Most markets run year-round but Spring is definitely peak season – there's nothing better than exploring the creative offerings of stallholders on a warm sunny Spring morning, then catching some extra rays with a gourmet coffee and a fresh baked treat. Keep track of what's coming up on Facebook and go out and get yourself some goodies. (Image: Visitnewcastle.com.au)